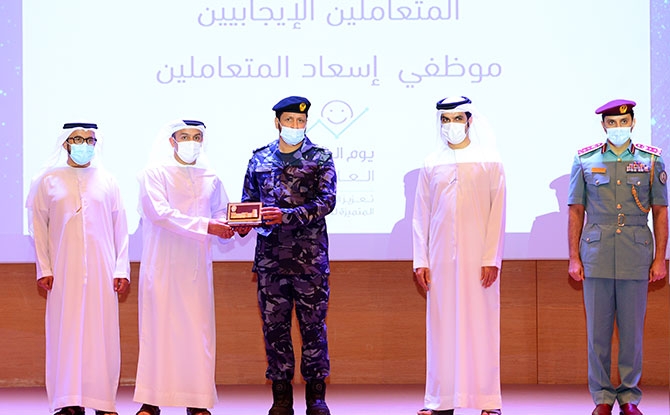 The Sharjah Police General Command organized a forum entitled "Enhancing the Distinguished Customer Value" at the Police Science Academy Theater, to celebrate the International Quality Day 2020.
The forum was attended by Major General Saif Al Zari Al Shamsi, Commander-in-Chief of Sharjah Police, Ibrahim Salman Al Hammadi, Executive Director of Services Measurement at the Office of the Presidency of the Council of Ministers, Dr. Saeed Musabah Al Kaabi, Chairman of the Sharjah Education Council, Tariq Abdul Rahman Al Saleh, Executive Director of the Sharjah Driving Institute, the General Directors of Sharjah Police, and directors Departments, the number of attendees and those interested. The forum witnessed the launch of the "Ibtikar Lab" to develop a new pro-active service package for school students regarding opening a traffic file and a criminal case certificate. Proactive service, and raising the happiness rate of customers.
Major General Saif Al Shamsi stressed, during his speech at the opening of the forum, that the Sharjah Police General Command derives its work strategy from the wise visions of our wise leadership, and is committed to its responsibilities towards society to contribute to achieving the national agenda in order to reach the UAE vision 2021, which aims to make the UAE among the best countries the world.